Welcome to the 23rd Quartermaster Brigade
Mission:
The 23rd Quartermaster Brigade (QM BDE) trains and educates Soldiers to become Sustainment Leaders in a respectful and challenging environment to enable Multi-Domain Battle and Large-Scale Combat Operations with Soldiers that are Ready on Day One.
Purpose:
The 23rd QM BDE provides the Army with over 20K competent and confident Soldiers comprising of 10 Military Occupational Specialties (MOSs) annually. We develop and retain the next generation of career-oriented Soldiers and Leaders by building confidence in basic skills and technical expertise. We inculcate Soldiers into the profession through the Soldieraztion process that are Ready on Day One.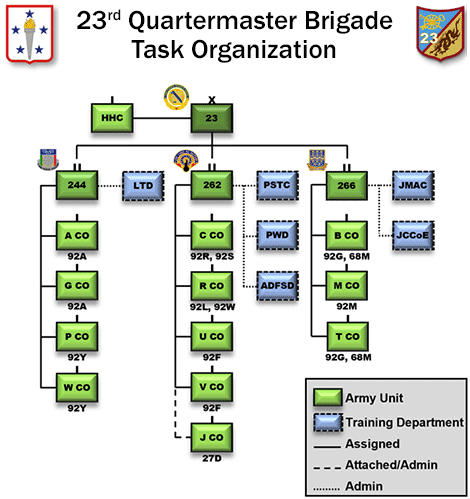 This page was last updated on: October 4, 2022