About Operations Training Management Department (OTMD)
OTMD Mission:
The Operations and Training Management Directorate (OTMD) provides the centralized focus for the QMS and works across all training organizational elements with full responsibility for planning, coordinating and supervising training actions. Responsible for central tasking within the QMS, planning of operational training support missions, safety guidance, force protection/anti-terrorism, ceremonies and special events.
TMD Mission:
Training Management Department (TMD) has the mission to plan, direct, coordinate and supervise all activities involved for conducting training. TMD is responsible for support functions involving validation of training material programs, including the application of new technologies and the integration of new system training/doctrinal requirements into proponent training.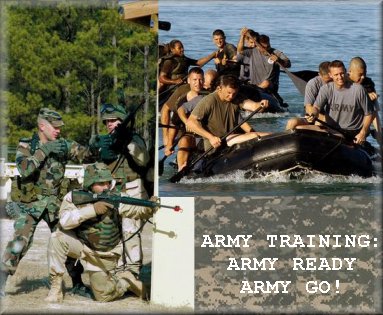 The Training Management Department is the point of contact for the Army Training Requirements and Resources System (ATRRS) is the Department of the Army Management Information System of record for managing student input to training. The on-line system integrates manpower requirements for individual training with the process by which the training base is resourced and training programs are executed. This automation support tool establishes training requirements, determines training programs, manages class schedules, allocates class quotas, makes seat reservations, and records student attendance. It supports numerous Department of the Army processes to include the Structure Manning Decision Review (SMDR). The product of the SMDR is the Army Program for Individual Training (ARPRINT), the mission and resourcing document for the training base.

ATRRS supports the Training Requirements Division of the Office of the Army G-1 in its army wide mission of integrating all phases of input to training management, during peacetime and mobilization. The system supports the planning, programming, budgeting, and program execution phases of the training process and is utilized by the agencies responsible for those phases.

ATRRS is the central authoritative source for all data and statistics that impact total Army input to training. ATRRS provides critical support in meeting these three primary objectives:
Centralization of training requirements and resources data


Management of input to training


Evaluation of program execution
This page was last updated on: February 20, 2019