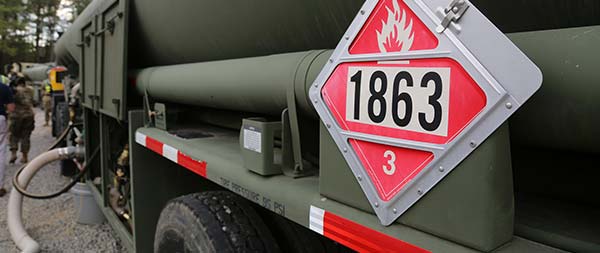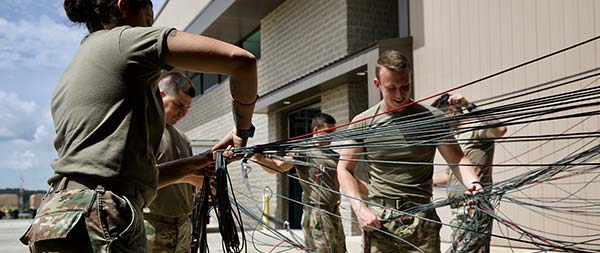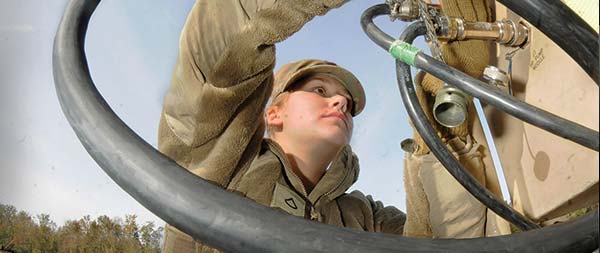 The Quartermaster School (QMS) is a subordinate command of the United States Army's Combined Arms Support Command. QMS trains soldiers, civilians, and members of other Services and Nations in QM skills and functions. In addition to training, the QMS has command of the 23d Quartermaster Brigade and serves as a proponent on all QM matters. QMS is located at Fort Lee, Virginia.

Mission
The US Army Quartermaster School trains, educates, & develops Army, Joint, and Multinational Sustainment professionals; drives change and supports Total Force modernization through DOTMLPF-P solutions in support of Unified Land Operations.


Vision
An operationally relevant and innovative training institution that generates readiness and drives sustainment modernization for the Total Force in order to win our nation's wars!


Quartermaster SharePoint Portal
The Quartermaster SharePoint Portal is a collborative tool available to the Quartermaster Staff and Soldiers. It is a web-based tool for sharing documents, information, and ideas. Anyone with a CAC card can access the QMS SharePoint Portal.
Quartermaster Knowledge Center
The Quartermaster Knowledge Center provides Commanders, Staffs and Soldiers of Active and Reserve Component Sustainment Brigades, BSBs, TCSs, ESCs and other Sustainment and Logistics formations of the Operational Force with the means to share experience, ask questions and discuss concerns with each other, the U.S. Army CASCOM, and other organizations within the Generating Force.
Quartermaster Museum
The Quartermaster Museum has preserved the history and heritage of the U.S. Army Quartermaster Corps, the Army's oldest logistics branch.
U.S. Army Women's Museum
The U.S. Army Women's Museum is the only museum in the world dedicated to Army women. The Museum honors women's contributions to the Army from the Revolutionary War to the present.

Quartermaster - Newsletter
| | |
| --- | --- |
| | The most recent Quartermaster Newsletter for the 1st quarter FY23 is available. You can find it along with previous newsletters linked below. |
This page was last updated on: November 25, 2022